Ironfoot
Ironfoot
Ironfoot Competition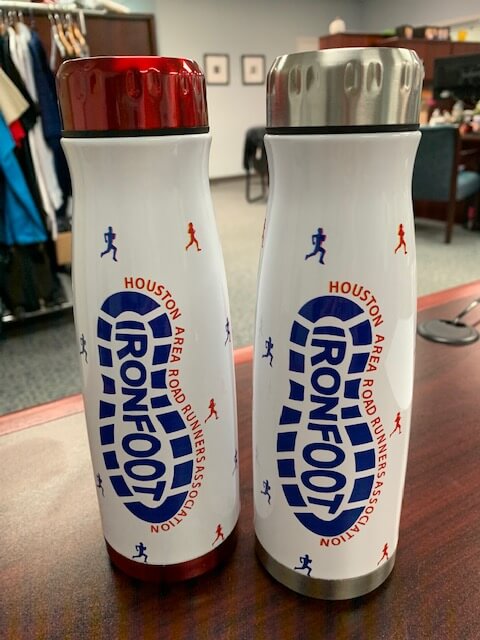 Current IRONFOOT Award: Thermal Bottle
Due to COVID-19 and the cancellation of two HARRA Spring Series Races, the IRONFOOT will not be awarded for Spring 2021.
Fall 2020 IRONFOOT Awards were achieved by the following:
Karen Williams (BARC)
Amy Kelly (ALRC)
Martha Hilton (ALRC)
Kathryn Vidal (BCRR)
Any HARRA member who completes all of the races in either the fall or spring race series earns the prestigious IronFoot award (running singlet, caps, and more). Since the Chevron Houston Marathon (Fall Series Race) and the Aramco Half Marathon (Spring Series Race) occur on the same day, participation in either one of these events will count for both seasons. Volunteering can be substituted for running at one of the races. The volunteer work must be performed at the race you are not running, and it must be submitted to the Race Director for credit. If you have any questions about the competition, please email Roger Boak.
Ironfoot Awards
---