RRCA
RRCA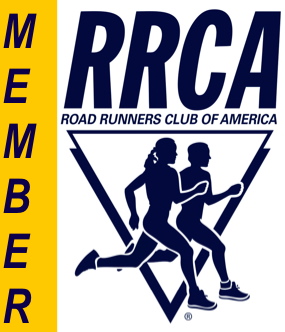 HARRA is an afiliate of the Road Runners Club of America, a national organization of running clubs located throughout the United States and Canada. RRCA's mission is to represent and promote the common interest of its member clubs and individual runners through education, leadership, programs and other services.
The RRCA is the largest grassroots running organization in America. It was formed by runners to promote their own races and to fight for their rights to do so. Athlete's Rights was a fundamental purpose behind the founding of the organization.
The RRCA website is a great resource for runners, club leaders, coaches and race directors, providing advise on best practices for clubs and events, insurance and community-based activities.
Texas is represented by two state representatives -- Marcus Grunewald (North Texas) with the Dallas Running Club, the Dallas Dirt Runners, the White Rock Running Co-op, and the North Texas Trail Runners and Lee Greb (South Texas) with the Houston Striders and HARRA. Their bios and contact information can be accessed here.
---
RRCA RUNNER FRIENDLY COMMUNITY DESIGNATION
The goal of the Runner Friendly Community designation is to shine a national spotlight on communities that standout as runner friendly. This designation is given to cities with demonstrated commitment to running based on cohesive community infrastructure, support, and governmental advocacy. We are proud that Houston was designated as a Runner Friendly Community in 2019.
Houston has a strong and cohesive running community supported by an infrastructure of excellent parks and trails, a robust year-round road racing program, and grass-roots outreach programs designed to introduce running to non-runners and underrepresented groups. The nomination for Runner Friendly Community status was submitted by then HARRA President, June Harris, and included documentation of our runner friendliness from various entities including Houston Parks & Recreation, the City of Houston, local running-related businesses, and - of course - Houston running clubs and runners. The designation remains in effect until 2024.
Read more about Runner Friendly Communities here. View the video part of HARRA's application here. View interview with President June Harris on local Fox here.
---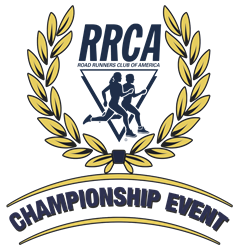 RRCA CHAMPIONSHIP RACE SERIES
Since 1958, the RRCA has awarded championship events through a competitive bidding process at the National, Regional, and State level to RRCA member clubs and events to promote the sport of distance running. The goal of the RRCA Championship Event Series is to shine a spotlight on well-run events and to award top performing runners in the open, masters (40+), grand masters (50+), and senior grand masters (60+) categories for both men and women.
The RRCA State Championship designation recognizes efforts to create premier races in Texas that offer competition for athletes ranging from the elite to those who would like to experience the atmosphere of race day for the first time. Any athlete who registers for any of the RRCA Texas State Championships is automatically eligible for the RRCA State Championship award. All State Champions at every distance are also recorded in a national database of RRCA State Champions.
Clubs and race directors: if you are interested in nominating your race for RRCA Championship designation, contact South Texas rep Lee Greb.
2021 Road Runners Club of America Texas State Championships

Race/ Distance Location Date

Alex's 5K* Houston, Texas 11/06/2021 (Organized by the Bayou City Road Runners)
Texas Heat Wave 5 Mile * Mont Belvieu, TX 07/04/2021
Toughest 10K- Galveston * Galveston, TX 10/16/2021
Run for the Water 10 Miler Austin, TX 11/07/2021
Decker Challenge Half Marathon Austin, TX 12/12/2021
2021 RRCA Southern Region Championship in Texas

Houston Half Marathon * Houston, Texas 10/31/2021 (Organized by the Houston Striders)
* Organized by HARRA member or club